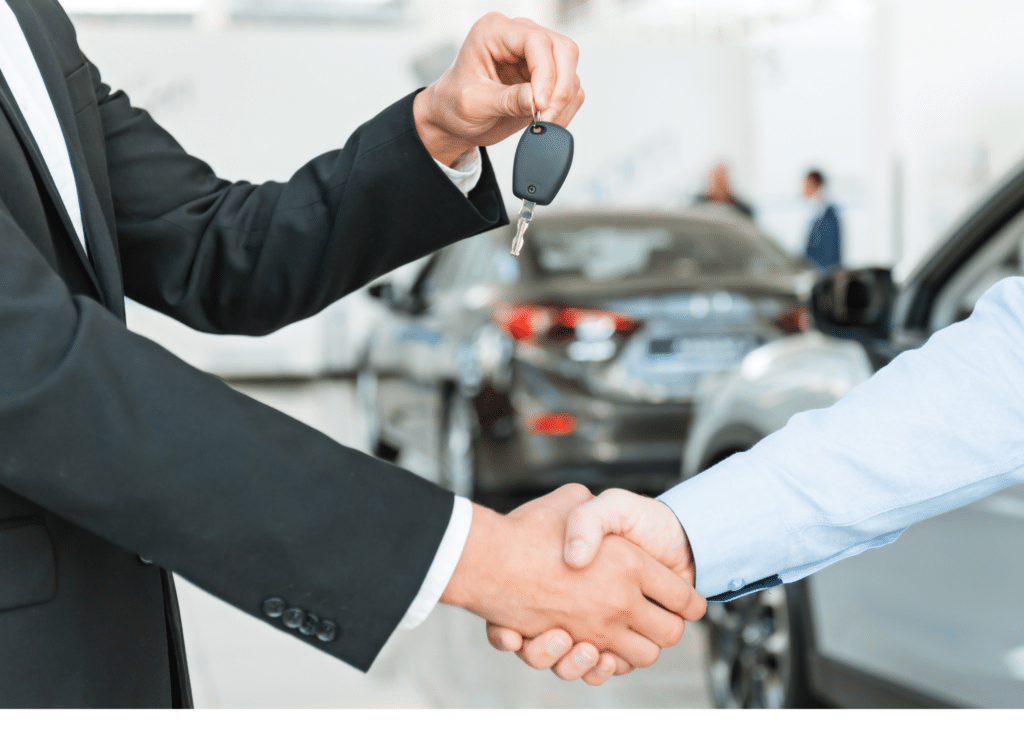 If you're planning to purchase a car in Ontario, Canada, you might wonder how long it takes for a dealer to find financing. The traditional bank loan is usually the first option for borrowers, but the approval process can take weeks, and it is usually not a smooth process. Fortunately, banks are not the only option.
If you're looking for a quick, smoother process, an auto dealer that offers in-house financing is the way to go. Auto dealerships offer nearly instant financing, yet the time to get approved can vary significantly and is influenced by various factors.
In this blog post, we will explore the factors influencing the financing process and provide insights into the typical timeline you can expect when seeking financing through a dealership in Ontario.
How long does the application take?
The duration of the car loan application process varies depending on the lender you select, the loan amount you seek, and your creditworthiness. It usually takes 10-15 minutes to complete an online application, but if you want to visit the auto dealer, it could take longer. In any case, to get approved for a car loan, you will need the following:
Proof of employment for a minimum of three months

Proof of income to support your loan payments and other commitments.

ID & proof of residence.
It is also important to know your credit score in advance. This will provide you with an understanding of the financing options that you may be eligible for, thereby simplifying the process.
How long does it take to get pre-approved?
Pre Approval generally involves a hard credit check, briefly lowering your credit score but it is a way to lock in rates with a lender before signing any paperwork, so you have time to shop around. Once you've submitted your application, pre approval can take a few seconds or a few days, depending on the circumstances.
What factors could cause a delay in processing my application?
To expedite the loan approval procedure, steer clear of three common mistakes during the application submission.
Incomplete document submission
For lenders to grant full approval to your loan application, they must receive all necessary documents. If your application is awaiting documents like proof of income or residence, it could impede the process. To accelerate proceedings, ensure you know the required documents and have them ready before applying.
Applying close to the end of the day
Should you apply outside regular business hours or over the weekend, your application might be placed lower in priority.
Neglecting to verify your eligibility
Experiencing a loan rejection can significantly decelerate the entire process. Prior to applying for a car loan, ensure you meet the requirements by reviewing your lender's criteria for minimum income, credit score, and vehicle specifications.
Are you in a hurry? Then DriveItAway!
With DriveItAway, you don't have to worry about your credit score or hoops to jump through. You only need a smartphone and our app to start driving your car. Then you choose what happens next. You can continue driving your car or simply return it.
Get fast car financing with Legacy Auto
Legacy Auto has completely transformed the dealership experience into a modernized format. You can browse through a wide array of certified vehicles online, and set up the financing. 
If you have any questions about our app or our in-house finance options, please don't hesitate to get in touch with us. You can reach us at (519) 507-2277 or send an email to contact@legacyautocredit.ca. Our dedicated team is here to assist you and provide the information you need. Feel free to reach out to us, and we'll be happy to help!