Living with bad credit can be challenging, especially when you need to apply for a car loan. Here are a few things you need to know if you're looking for cheap car finance with a low credit score.
What is bad credit
Bad credit car loans are only necessary if you have a low credit score. In Canada, credit scores go from 300 to 900, and a bad credit score is within the 300 to 600 range. As bad credit applicants have a higher chance of defaulting on their loans, banks, credit unions, and other types of lenders sometimes reject applicants with bad credit scores.
There are many factors that can contribute to a low score, including:
A high number of late or missed credit account payments

An error on your credit reports, such as an incorrect name

Large amounts of unpaid debt 

Bankruptcy, debt settlement, or consumer proposal 

  
Having a bad credit score means that it will be difficult to get a car loan, but not impossible. 
What is a bad credit car loan?
The purpose of a bad credit car loan is to finance a vehicle by borrowing money from a lender. The process is the same as if you were applying for a traditional vehicle loan, only since you have bad credit, it is slightly more difficult.
Do bad credit car loans help build credit?
You may improve your credit over time if one or more of the Canadian credit bureaus report your payments. Remember that everyone's credit scores react differently, so you can't predict exactly when or how they will improve.
Why should you apply for a bad credit car loan
Bad credit car loans in Canada are easy, secure, with quick pre-approvals, and it is possible to get a bad credit car loan without down payments. Additionally, you can work with auto dealerships that offer in-house financing for your car purchase, and you can choose from a large inventory of new and pre-owned vehicles.
Most importantly, as mentioned above you can Improve your credit score. Keeping up with your monthly repayments can actually help you rebuild your credit, setting you up for future loans with better terms and interest rates.
How to get a car loan with bad credit
If you are wondering how to get a car loan with bad credit, the following steps will help you apply and get approved for a bad credit car loan.
1. PLAN YOUR BUDGET
Find a monthly budget and income option that works for you. You must also consider the following other car costs in addition to your loan payments: 
Gas or electricity monthly cost
Repairs
Insurance
Registration
2. FIND THE RIGHT VEHICLE FOR YOU
It is important to consider the type of vehicle that you are financing, as well as the type of bad credit car loan that you are trying to get. A used car that is more affordable may be a good choice if you're looking for cheap car financing. It will also help you pay less interest over time and will suffer less value depreciation.
3. ASK A CREDIT HELPER
Most of these financing sources offer free pre-approvals that allow you to see an estimate of your potential loan payments if you provide a few basic details. However, you should keep in mind that this quote may not end up being the true price of the actual loan you're approved for. 
However, what is more important is to find a credit helper who is honest and transparent. You need to be looking for a financial advisor who is willing to sit down and take into consideration your entire financial picture — not just your credit score, to find you a car loan that makes sense for your complete financial situation.
4. INCREASE YOUR CHANCES OF APPROVAL 
To increase your chances you need to pay down your credit card debt as much as you can and make sure you aren't late or missing any payments on any of your debts. You can also check for mistakes on your credit report that can cost you points on your credit score.
5. MAKE SURE YOU CONSIDER YOUR OPTIONS
Investing in a car is a serious financial decision. Bad credit car loans are offered by many lenders and auto dealers, which is why it is important to compare multiple offers. 
Above all, make sure that your financing source offers manageable loan terms, has a good reputation and doesn't provide you with outrageous 30% interest rates. Remember to read your contract carefully and make copies for when you find an appealing bad credit car loan. 
6. READ THE CONTRACT CAREFULLY
Upon receiving the loan terms, many borrowers assume that all the information they need has already been provided. To ensure a complete understanding of the loan, details such as hidden fees, late payment penalties, service/administration costs, etc, should be evaluated before signing on the dotted line.
A copy of the signed contract will usually be provided to the borrower by the lender for their records. If they don't, you should ask for a copy.
Where to apply for a car loan with bad credit
No matter if you have bad credit or not, you have multiple options when it comes to finding the right car loan. 
Even if the results are not fruitful, you can try banks and credit unions. You can also turn to private loans, although this is a riskier option, and you need to do extensive research on the lender beforehand. 
Last but not least, car dealerships are often willing to work with everyone, and there is a good chance they can help you reach a deal.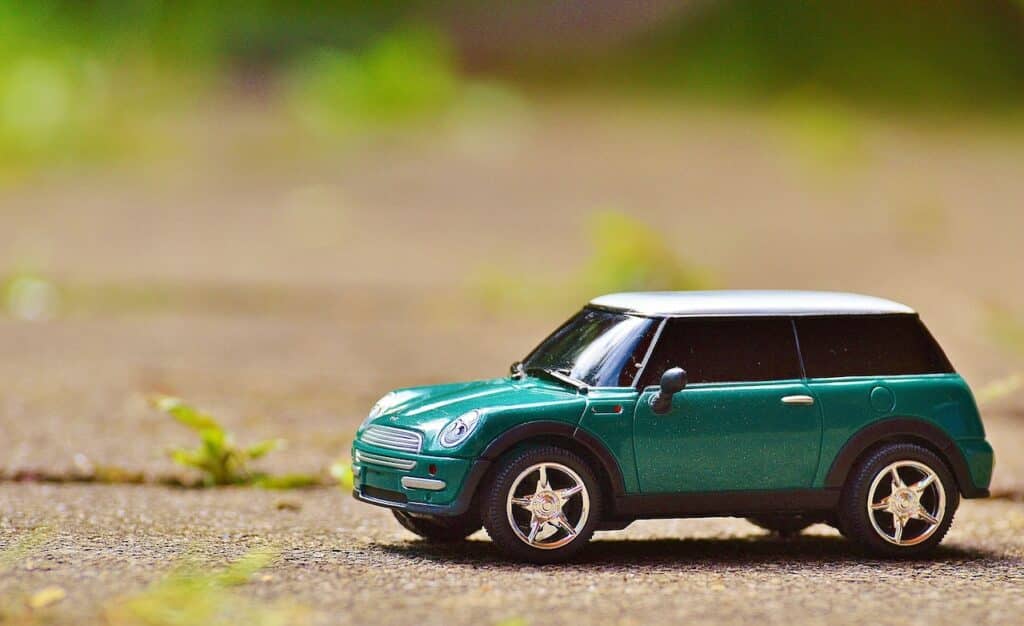 What will I need to apply for cheap car finance?
While the information and documents you need to provide may vary, you'll likely be asked for the following:
Government-issued ID
Proof of income such as tax returns or bank account statements
Employment details
Get the right car loan with Legacy Auto
You shouldn't let your low credit score discourage you from looking for a new car and a loan to finance it. At Legacy Auto, we know how stressful and confusing the process of getting a bad credit car loan can be in Ontario and through the years, we have helped people rebuild their credit scores.
We always look at your best interest. If we decline an applicant, it is primarily because we do not want to cause further financial hardship by accepting a car payment.
Follow the steps outlined in our guide and keep yourself informed about your financial situation. You should be able to get the car you want and need. If you have any questions about car finance in Ontario, do not hesitate to contact us.
Do you have a low credit score, but you're in need of driving your own car? Is owning a car necessary, but you're unsure about making a long-term purchase? The traditional path to car ownership often involves a significant upfront investment and a lengthy financial …
Electric cars promise not only major reductions in CO2 emissions but also significant reductions in air pollution, potentially saving hundreds of thousands of lives every year. If you're thinking of switching to an electric car and wondering how electric cars are better for the …
Electric cars, once a high-tech concept, are now gaining mainstream attention as the one and only sustainable alternative to traditional internal combustion engine vehicles. If you're not yet on the "EV team," here's what you need to know about the pros of electric cars. What …